Online Booking For Exams 24/7!
Welcome to Northgate Small Animal Hospital
Check out our new Blog page and read about our current exotic pet specials!
Northgate Small Animal Hospital in Collinsville is a full service AAHA accredited small animal hospital. That means we hold ourselves to a higher standard. Pets are our passion and keeping them healthy is our #1 priority. Here, we strive to deliver excellent care for pets, because your pets deserve nothing less. It is our commitment to provide quality veterinary care throughout the life of your pet. Our services and facilities are designed to assist in routine preventive care for young, healthy dogs and cats, early detection and treatment of disease as your pet ages, and complete medical and small animal surgical care.
You should also remember annual small animal vaccinations and tick and flea control, especially during the spring and summer months. Of course we provide spaying and neutering, procedures which should be considered for all pets who are not going to be bred. We recommend microchips for all pets in order to provide you with an avenue for finding your loved ones should they become lost.
Have you heard of canine influenza or H3N2?
There have been recent confirmed cases in 8 states and while not transferrable to humans, it is highly contagious to dogs. In some cases, dogs may not show symptoms but be carriers of the infection for up to 24 days. You can find information regarding Canine Influenza by clicking here, including symptoms and prevention tips. If you have any questions or concerns, please do not hesitate to give us a call and we would be happy to speak with you!
Learn more about AAHA accreditation and why our accreditation is important to you and your pet. Visit aaha.org/petowner.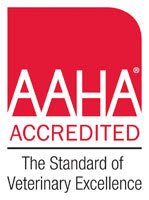 Specialty Care
We are continually updating our services to provide you with exceptional service. We offer Pet Portals to our clients, who have provided us with e-mail addresses, to be able to manage your pets health online. You can now request appointments, prescription refills, verify vaccine status, and upload a photo of your pet into your account. These are just a few of the new offerings available through Pet Portals. Call us with your e-mail address to join today.
At this site, you will find information about our practice philosophy, our services, helpful forms to assist you and an extensive Pet Medical Library for you to search for additional pet health care information.
Exotic Pet Care
Northgate Small Animal Hospital in Collinsville offers care for your small animals, reptiles, and amphibians.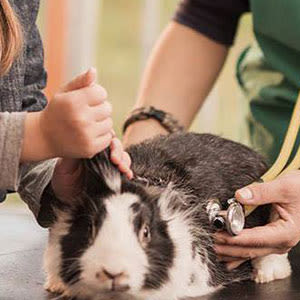 Stay Connected with
Northgate Small Animal Hospital
We understand the special role your pet plays in your family and are dedicated to becoming your partner in your pet's health care. We treat your pet as we would our own. Our goal is to practice the highest quality medicine and surgery with compassion and an emphasis on client education. Our entire healthcare team is committed to providing personal attention to the unique concerns of each individual pet owner.